Third Party Logistics(3PL)
We are looking forward to serving you as the outsourcing partner for your logistics!
The 3PL (Third Party Logistics) operations of MCLC are a high value-added form of logistics to create and implement optimal efficiency in the PDCA (plan-do-check-act) cycle in actual logistics operations.
MCLC positions 3PL operations as its core business, materializes customer's various "desires" as a group of professionals and continues to present proposals and solutions from the viewpoint of customers.
3PL Business Method of MCLC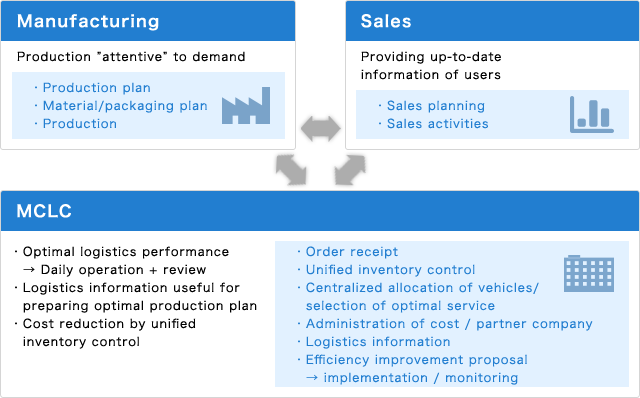 Functional Implementation Method of MCLC